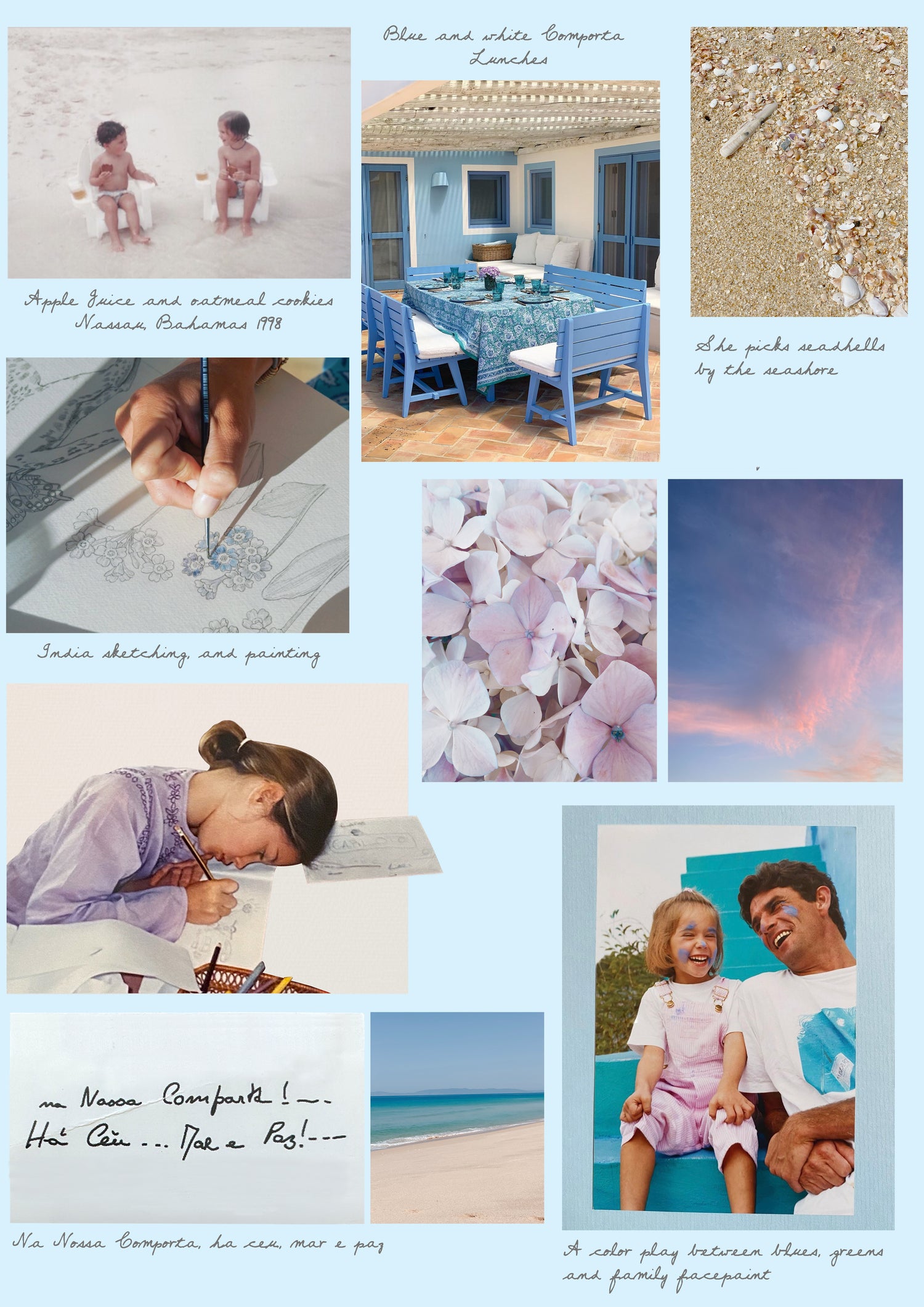 MY STORY
India grew up in Portugal and spent her summers between Comporta and the Bahamas. From a very young age, India was drawn to the creative side of life. Whilst mathematics and science were an obligation, she had a sensibility for painting, watercolours, collages and fabrics.
India studied and began her career in fashion design and developed a natural interest for embellishing fabrics with embroideries and prints, influenced by her travels to India and Italy. Currently, India is a part-time business owner and part-time fashion designer.
ABOUT aquarela by india
Aquarela by India was born during the pandemic, in 2020, with friends and family requesting custom artwork from India. She bridged her interest in design and painting to create her own brand, Aquarela by India. Personalised and carefully designed, India works closely with each client to bring about their unique vision.

Aquarela by India sells a range of items including: stationary, prints and personalised orders. On top of that, India creates a range of completely customised items for weddings and event invitations, dog portraits as well as logos for brands, private homes, the list is endless.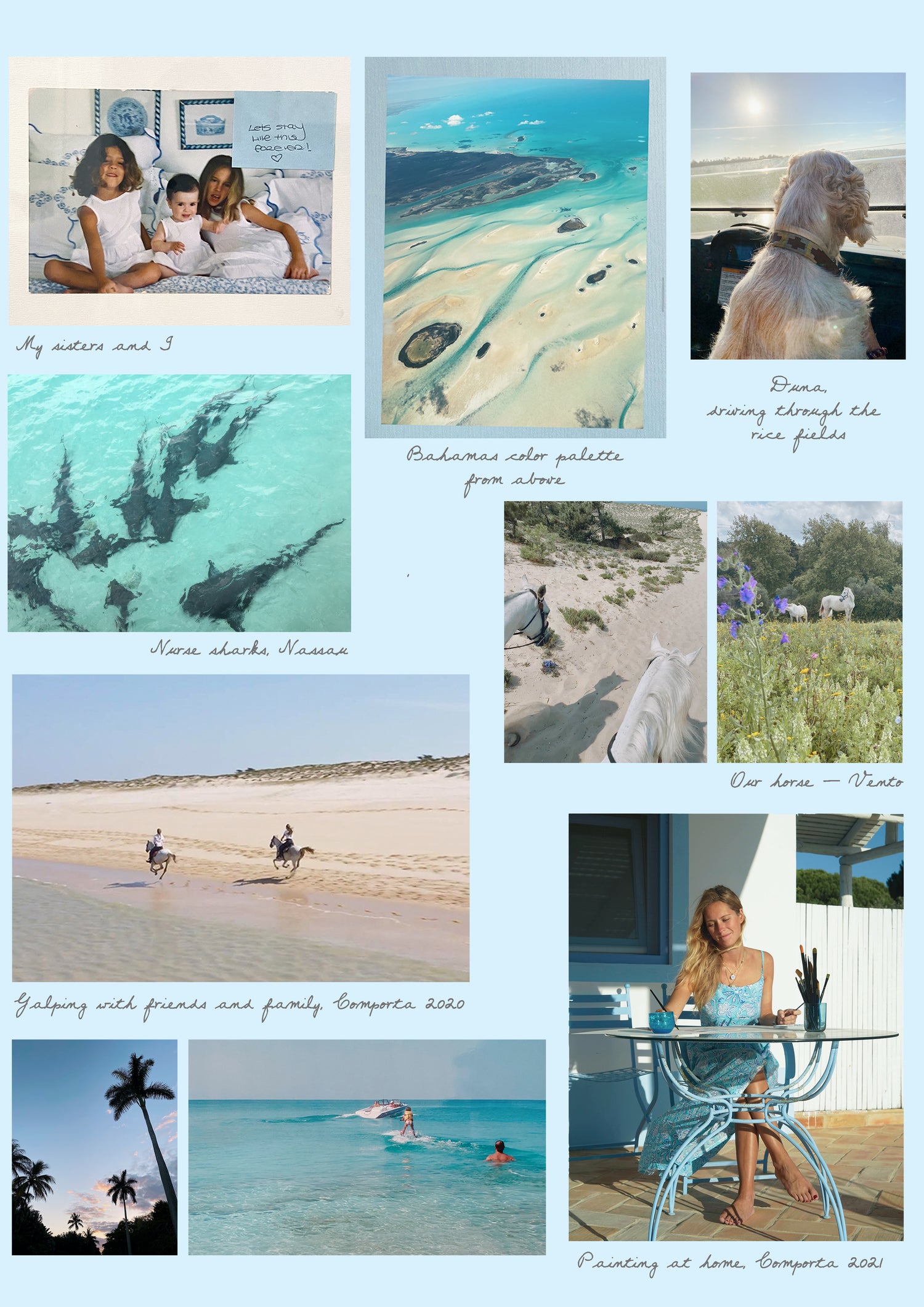 INSPIRATION
The colour palettes and subjects of India's work come from different touchpoints of her life.
The colourful Lisbon buildings, the blues and whites of the traditional tiles seen all over Portugal, and the blooming violet jacarandas covering all pavements in May, reflect how India portrays her watercolours: vivid, bright and cheerful.
The colours of Comporta are present in India's work, she finds them to be a perfect balance between the white sands, the fresh greens of the rice fields, and the deep blue Atlantic Ocean.
The untouched nature of Alentejo also encourages her work– the sound of dancing frogs, flying storks and unbelievable starry nights – make up a special place for the most perfect nights to spend outdoors with family and friends. What could be better than a blissful setting and a beautifully decorated table?
Travelling is an eye-opening experience which strengthens the imagination India intrinsically holds by immersing in different cultures exploring new places and meeting those who make it unique. Nonetheless, what India cherishes the most is the simplicity of being at home with family, friends and her dogs.  
In every little watercolour, you will find a touch of playfulness, and India hopes charm too. 

With Love, India